After stealing the show at this year's Glastonbury festival, Adele will be remembered for her very unique performance, whether it be for swearing uncontrollably throughout, turning it into a talk show with her 100,000+ strong audience or her wonderful renditions of her greatest hits to date.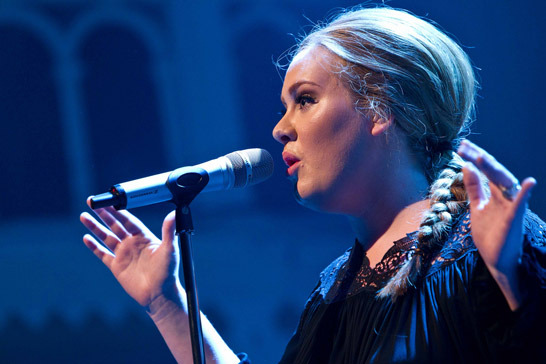 However, it is likely her history with the festival won't go much further than there as she has declined to donate a song from her performance to a Glastonbury charity album. Fellow headliners Muse, Coldplay and Jess Glyne have all donated to the album which is split between supporting refugees and in memory of tragically murdered MP Jo Cox who was killed in her own constituency.
However, Adele has chosen not to donate one of her tracks from the Saturday set. She has, however, been said to have privately donated to both causes.
A spokeswoman for Oxfam added: "We are thrilled that Adele is responding to the refugee crisis by donating directly to the cause. However we do it, we Stand As One."
It seems this may not be the first time the mother-of-one has chosen to snub a charity song situation. Reports back in 2014 claimed that the 28-year-old turned down the chance to perform on Bob Geldof's Band Aid 30 charity cover of "Do They Know It's Christmas?" to help flight the Ebola crisis. What a Scrooge.
Again, however, these rumours were quashed by Geldof, stating: "I didn't call Adele at all because I don't have her number. There is no snub…it's nonsense. Complete nonsense". Fair enough, Sir Bob, we believe you…