In recent times, the charts have become a place for the deceased and it's set to go that way once more. Just recently, Michael Jackson, who sadly passed away in 2009, actually collaborated with his modern day wannabe, Justin Timberlake. How you ask? Well, the pre-recorded lyrics by Jackson were made into a hit with Timberlake helping out. Nothing to do with the Jackson family wanting some more royalties from the star's death, right? No, surely not.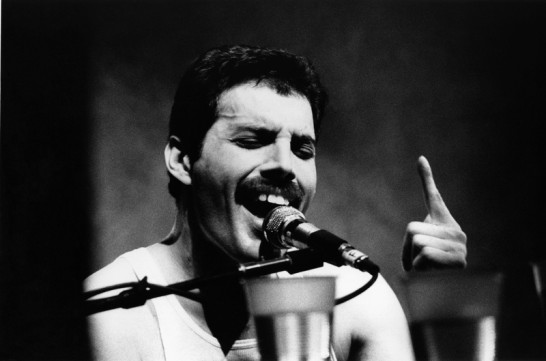 However, Michael Jackson isn't the only artist to rise from the dead. Long rumoured unheard music from Queen and Freddie Mercury is set to be released by the end of 2014. Stretching back to the early 1980's, the music will be remastered by Brian May and Roger Taylor for Queen fans to revel in.
Thanks to modern technology, the band are said to be able to patch scraps of work recorded from the 1980's together to make it happen, in what Brian May said "Is quite emotional. It is the big big, ballads and the big, big epic sound." when he spoke to BBC Wales.
The band did something similar back in 1995 with the album "Made in Heaven". The album actually managed to reach number 1 in the UK, Germany and many other countries. This reconstructed studio recorded album is set to be entitled "Queen Forever".
In regard to Timberlake and MJ's collaboration, it earned JT the most worldwide number 1's by a male solo act.
What is your favorite posthumous album? Let us know with a comment!