After a long 35 year wait, Kate Bush was back to grace the stage again. The eccentric, now middle-aged 56 year old singer, had taken a huge amount of time away from the scene until recently. In her first stage appearance since 1979 (yes, that long) – the Wuthering Heights star took to the London Hammersmith Apollo stage to start what sounds like a gruelling 22 date tour.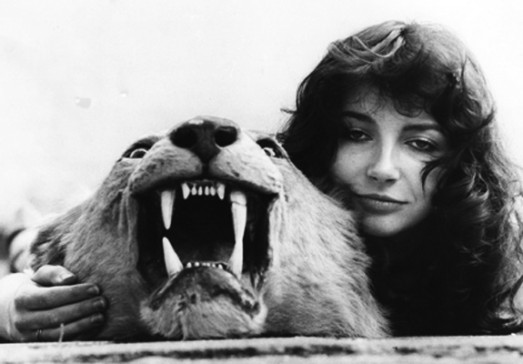 The tour was up there with the best of the best sellers. It sold out 80,000 tickets in just 15 minutes. Pretty remarkable for someone who hasn't been around for so long.
The show has so far had mixed critics. Many have been classing the show as a 'mysterious piece of theatrical music', stating it is everything that anyone could have hoped for. The show is split into three hours with three intervals, using imaginative graphics to complement Bush's voice, backing singers and the band.
However, some people were left annoyed and demanding their money back. Three songs were left out of the 29-song-long set which has left people bemused, including the singer's most popular and famous song, Wuthering Heights. She also left the stage without treating fans, which paid up to £1500 in some cases, to her song Babooshka, one of the biggest from her four albums.
A popular British electronic duo called 'Mint Royale' led a complaint online, saying: 'Hi @BBCWatchdog, Kate Bush is not performing her hit single Wuthering Heights on her current "tour". Am I entitled to a full refund?'.
Fans were also asked to not take any photos or record any videos of Kate Bush performing in London – which, in this day and age, left many people disappointed. People were probably more interested in showing their Facebook friends the experience rather than enjoying it themselves, right?
It is anticipated by many that the 70's superstar will release more dates. She will be performing exclusively in London and tickets have already sold like gold dust, so keep your ears peeled if you are interested!