This artist just can't stay out of the headlines – and for all of the wrong reasons. It's been a distressed career so far for US R&B artist Chris Brown, now 25. Rumbles with pop star partner Rihanna have been part of entertainment news for years and he seems to be in a night club scuffle on a regular basis. However, this time round, Brown has gone to another level to p*** the majority off. And purely by dumb opinion via social network site, Twitter.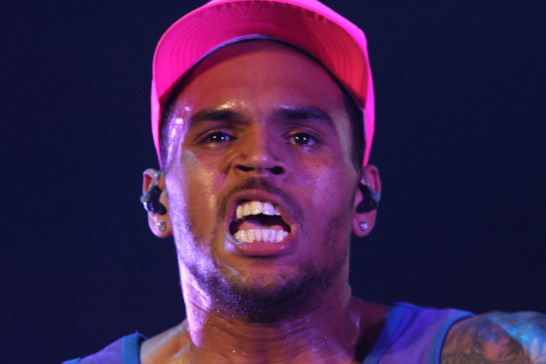 As Ebola swarms East Africa and raised concerns on a worldwide scale, Chris Brown, who isn't a doctor by the way, just couldn't keep his mouth shut about such an important medical issue, like the Ebola crisis.
For all of you who have Twitter, or are associated with anyone on it, Chris tweeted a gem which has been a hash tag topic this Monday morning. He said: "I don't know but I think this Ebola epidemic is a form of population control. S*** is getting crazy bruh."
Firstly, what is 'bruh'?
Secondly, what was he thinking? He tweeted to 13.7 million followers which created a hell of a stink, with 9,500 retweets and over 10,000 favourites occurring. What's more, after a few hours of total abuse and scrutiny, he retreated with the typical 'get out of jail' tweet that a lot of celebs on Twitter seem to do… just three hours later. He said: "Let me just shut my black ass up!"
We hear you Chris.
Now, we aren't sure whether Chris was hinting that the important decision makers of the world were targeting Black people, or was he just trying to sound like a guy with a decent IQ?
Regardless, he should most definitely consult with his PR team before making such a statement about this horrible disease.  Maybe this will make him think before his actions in the future…. or then again, maybe not.