The songwriter and man behind successful pop stars Miley Cyrus, Olly Murs and Britney Spears has come out saying that pop music simply "needs to get better".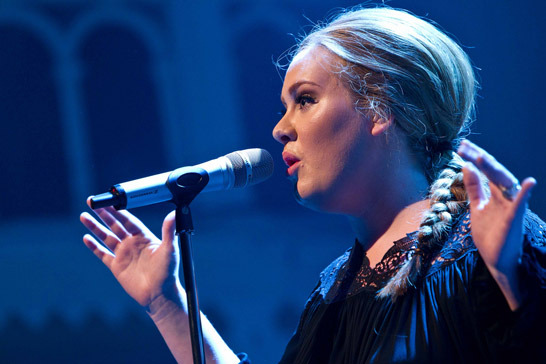 These are the words of Claude Kelly, an American songwriter who is behind huge hits such as "Circus" by Britney Spears and Kelly Clarkson's "My Life Would Suck With Out You". Speaking to BBC's newbeat, Kelly has slammed the current sound of the popular music genre saying:
"To me, it's got into a place that is a little bit lazy. I'm finding, as a person who does this, I am a little offended by some of the things I hear.

It feels like those who are in charge of it are not taking good care of it, not taking good care of developing new artists."
This comes in the light of British sweetheart Adele, who says she will be focusing her up and coming third album on 'pop music'.
She has been keeping her head down since 2011 after giving birth, but it set to come back to music with a newer sound and different approach. Newspapers have been reporting Adele is set to work alongside songwriter Greg Kurstin who has helped other British female stars produce huge hits, including Ellie Goulding and Lily Allen.
Adele has had her followers on social media excited this year tweeting she would have the album ready before the end of 2014. However, it is likely it will be ready for next spring as anticipation grows for the next instalment in her already successful career.
Could Adele's turn at pop music be the change Claude Kelly is waiting for?
What do you think; could Adele master the genre and make it her own? Let us know below.