The previous years have seen X Factor winners dominate the charts at Christmas time, and the winner of this year's series, Ben Haenow, has taken an early lead after selling over 75,000 copies of his winner single Something I Need on the first two days of its release.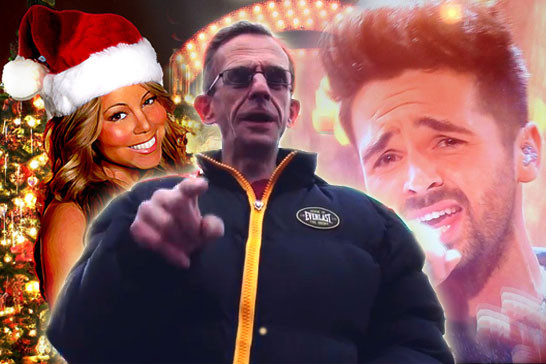 The singer from Croydon was around 20,000 sales up on Bruno Mars and Mark Ronson with their single Uptown Funk come Monday evening, as they are set to be his closest competitors in this year's race to Christmas number one.
However, thanks to streaming, the festive number one could take a turn this year, with Mariah Carey and The Pogues classic turns set to bother the race.
For the first time ever, downloads and CDs aren't all that matter, with the public's streaming taking a count towards the all important place in history. Mariah Carey's 1994 hit All I Want For Christmas Is You was streamed 861,000 times in the first week of December, with Christmas songs and former Christmas Number 1s being streamed a massive 39 million times in the 2014 period.
The fan's favourite from The Pogues and Kirsty MacColl: Fairytale of New York, has taken a significant rise this year thanks to the power of streaming. The song has made its way into the Top 10 this week for the first time in over 8 years thanks to over half a million streams which accompanied good download sales, also.
Another late entry that is set to break into the hunt for Christmas number one comes from the Wealdstone Raider. The internet sensation shot to fame after mocking another lower league rival fan and offering to "give some" in a comical minute and half that gathered pace virally.
His new single Got No Fans is made with great humour and the raider – real name Gordon Hill – is offering all profits from the single to charities Great Ormond Street Hospital and the Wealdstone Raiders Youth FC and Autism Concern.
We would love to see the Wealdstone Raider do well this Christmas, g'wan! Do you wan' some?!