It's nearly that time of year again, already.
On February 22, London's O2 Arena will stage the annual Brit Awards, showcasing some of the finest talent the country has to offer, as well as international accolades.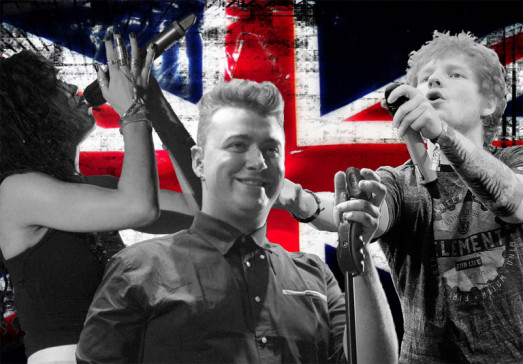 Past years have included incredible performances, breakthrough artists, controversial speeches and some quite dodgy dresses.
With nominations now out, the man of the moment Sam Smith has got the industry buzzing, getting the nod with FIVE Brit Award nominations for 2015. Smith sold over 1 million records in the US and UK in 2014 and we have featured many articles on his success on what feels like a weekly basis for us – just a measure of the success this man is having!
He has been recognised in the categories of Best British Male, Breakthrough Artist, Best Album, Best British Single and Video Of The Year with his track 'Stay With Me'.
He faces some stiff competition after what has been a great year for the British guys abroad. He is up against Ed Sheeran and George Ezra for best British male, who have enjoyed hude success in the US during 2014.
For the ladies, FKA Twigs, girlfriend of Twilight's Robert Pattinson, is up for Best British Female Solo Artist, up against X Factor's Ella Henderson, who had a huge summer hit across the pond with her track 'Ghost'. Also included are Paloma Faith, Lily Allen and Jessie Ware.
The Brits and other awards shows in the UK always manage to add a dose of 'American' into them, and the International Solo Artist awards will do just that.
Up for the ladies will be Taylor Swift, who will have to beat off pretty strong candidates in Lana Del Rey and Beyoncé.
For the guys, we can't see past Pharrell Williams again, but he faces tough opponents in John Legend, Beck, Hozier and Jack White.
Ant & Dec will return in hosting the show this year, after a few years of criticism has seen James Corden axed. This will see the Geordie treasures return to the post after a 14 year absence.