In our last post, we recapped on the year just gone and who made it big in the UK. With Pharrell Williams and Ed Sheeran dominating the whole of 2014, we also predict that they'll have a say in what we listen to in the coming 12 months.
What else can we expect?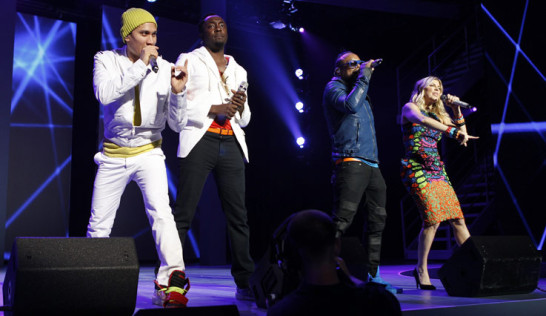 Expect to download some fresh, new Black Eyed Peas music in 2015. You might not believe it, but the Peas have been around for two decades now, and Will I Am has been talking new music on radio shows in the UK.
Also a panel judge on the talent show, The Voice, Will I Am insists that the music will be new, offering new experiences for all. However, he doesn't want to call the up-coming music an 'album' or 'albums'. Instead, expect a bunch of new music in 'single' form, offering their fans, which they call 'PEAbodies', a bunch of new sounds for their support which he says has got them to where they are today.
For UK based music, people should take a look at the BBC Music Sound of 2015 longlist, which was released in December 2014. The list is put together by a panel of DJs, broadcasters and critics, highlighting the 15 best potential new acts for 2015.
Last year's winner was Sam Smith, who has blown up globally, with Adele also winning the prize before.
Look out for George The Poet, Wolf Alice and Soak – all front runners for the win.
Speaking of Adele, rumour has it she is now ready to release her third studio album, hopefully towards the end of 2015. After settling down and having a baby, the nation's sweetheart could finally be ready to treat us all to songs from the wonderful talent she is.