You would have thought that Morrissey, the Davyhulme-born singer, would make Manchester one of his definite gigs for his up and coming 2015 tour. You would have probably even imagined he would make it his first or last appearance.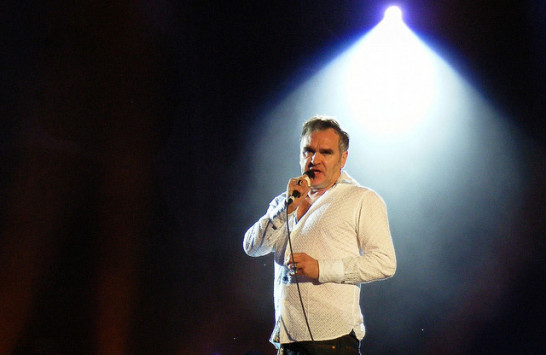 Well (and I think you have guessed by now), he has chosen to not play a Greater Manchester gig at all.
Much to the disgust of fans, who took to Twitter to vent their disbelief shortly after he released his 6 tour dates, he will be playing in 6 other locations, namely Cardiff, Leeds, Nottingham, Bournemouth, Glasgow and Birmingham.
This will be the singer's first full UK tour in over five years, after he played a world tour last year. London was the only gig played by Morrissey during that tour and he later on said it was the best tour he had ever been on, with London being the highlight.
Morrissey is back in the limelight again after releasing his TENTH solo album, World Peace Is None of Your Business back in July 2014, which peaked at number two in the UK album charts.
In other UK touring news, Fall Out Boy are set to hit the road again in 2015. The multi-platinum selling band have announced they will return to the UK and kick-off a seven show tour in Leeds on 3rd October and end on 11th October at Wembley Arena in London.
The release of their highly anticipated 6th studio album "American Beauty/American Psycho" is released next week and the current leading single from it has already picked up 2 million video views on the Radio 1 A List.