After a night of splendid award victories from home grown Sam Smith and some truly eye-catching outfits, one idiot stole the headlines at this year's Grammy awards.
After winning the Album of the Year award, Beck stepped up to receive his much deserved award. However, self confessed 'genius' Kanye West decided to upstage the award by taking to Staples Center stage.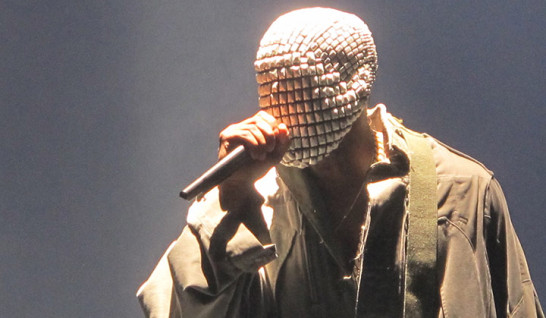 Singer-songwriter, Beck, beat both Sam Smith and anticipated winner, Beyoncé to the best album award with "Morning Phase", which left West angered. Subsequently, in dramatic fashion as usual, the rapper jumped on stage and appeared to approach Beck to take the trophy. However, he had second thoughts and turned away, quickly jumping down, getting a host of laughs from Beyoncé and her husband, Jay – Z. How hilarious.
Kanye West has been involved in similar antics before. Cast your mind back to the VMA's in 2009. Taylor Swift picked up Best Female Video, again over Beyoncé, only to be rudely interrupted by West in another display of pure ignorance of egotistical disgrace.
After the awards, Kanye didn't finish and continued his rant at the Grammy's through an interview, stating:
"We are tired of this."

"Because what happens is, when you keep on diminishing art and not respecting the craft and smacking people in the face after they deliver monumental feats of music, you're disrespectful to inspiration"
Much to everyone's disappointment, Beck still insisted on claiming West was a 'Genius'. Sigh.
He said: "I was just so excited he was coming up."
"He deserves to be on this stage as much as anybody. How many great records has he put up in the last five years, right?"
Oh Beck, please stop right there.