Sunday saw not only a great game between the finalists of this year's Superbowl, but it also saw another awesome half time show that got the world and the whole of social media going crazy. What's more, who is better/hotter than Katy Perry to deliver that performance?

The musical goddess performed a medley of her biggest hits to date in front of a packed crowd at the University of Phoenix Stadium, as well as 111.5 million TV viewers worldwide. Wow!
Not only did she sound great, she looked it and after trending as highly as the ACTUAL game on Twitter, we are sure it was one that will go down in history.
But how does it compare to some of the previous performances?
In 1993, Michael Jackson whipped up arguably the biggest half time NFL show ever. The late King of Pop performed his best and greatest tracks, joined in harmony by 3,500 youngsters while an enormous blow-up globe inflated on the 50 yard line.
Representing the Brits, the Rolling stones made a big show during the half time in 2006. They are behind one of the biggest kickoff jams, "Start Me Up", and performed some of their most well known tracks on a stage, which was built to look like the Stone's iconic lips logo. Pretty awesome stuff.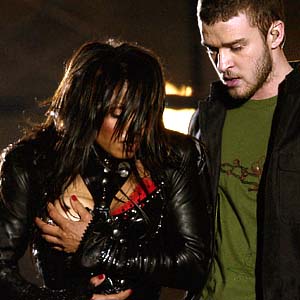 But above all of these performances, the most famous has to be the show which created a whole new phrase – the "wardrobe malfunction".  Yes, it was back in 2004 now when Janet Jackson and Justin Timberlake literally came together for one of the most controversial showbiz moments. Accidently or not, JT helped expose Janet's breast whilst performing on stage to a worldwide audience. It has since gone on to cause outrage, including court appeals and much controversy. Arguably, it made it one of the best Super Bowl half time shows ever, and was probably more entertaining than the game itself.