In the light of the controversial rapper's headline slot at this year's festival, a petition has been set up to prevent Kanye West from playing the legendary Glastonbury summer festival.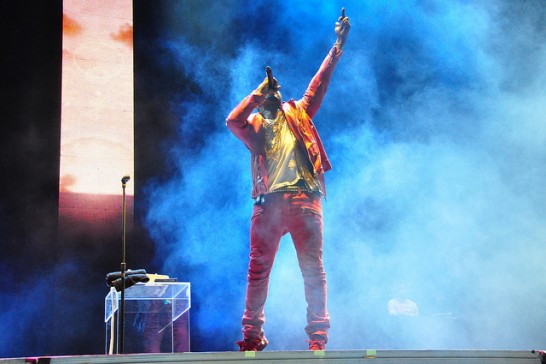 The Change.org petition was set up after the announcement of the self-proclaimed genius closing the main stage on the Sunday. At the time of writing, the petition entitled "Cancel Kanye West's headline slot and get a rock band" has received 125,457 supports in signing the petition.
The petition was set up by Neil Lonsdale from Kings Lynn, United Kingdom. He states in the petition: "Kanye West is an insult to music fans all over the world. We can spend hundreds of pounds to attend glasto, and by doing so, expect a certain level of entertainment.
"Kanye has been very outspoken on his views on music… he should listen to his own advice and pass his headline slot on to someone deserving! Let's prevent musical injustice now!"
Glastonbury has since reacted to the petition which has gathered such pace. Festival organiser Emily Eavis has responded, saying "it represents the dark underbelly of the web."
"Who are those people silently shouting in disgust, throwing out threats from behind their screens? It certainly isn't pleasant to be on the receiving end of that. I can't even imagine how it makes Kanye feel."
With the support of Glastonbury very much on West's side, there is now only one more headline slot to fill. The festival has since quashed any rumours that Coldplay or Florence + The Machine will take the spot.
Regardless of the hip hop and pop trends that the festival has taken in recent years, we are sure a rock band will take the spot.
Who would you like to see at Glastonbury 2015?