After months of defence against Marvin Gaye's work, the family of the late singer can breathe a sigh of relief after a jury decided that Robin Thicke and Pharrell Williams song "Blurred Lines" was a complete rip-off of the 1977 hit "Got to Give It Up" by Gaye.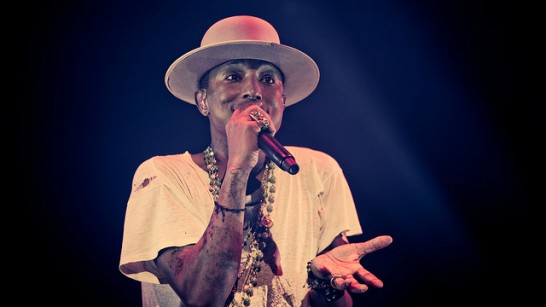 A whopping $7.4m was awarded to the family in their lawsuit against arguably two of the biggest pop stars of the decade. The case has rolled on ever since the release of the hit which sold millions and millions in 2013, with Gaye's children Nona, Frankie and Marvin Gaye III suing the stars back then. The song made a staggering $16million for Pharrell, Thicke and rapper T.I. who also features on the track. It continues to make sales, today.
All of this has happened in the light of Pharrell Williams confessing to writing the song in just an hour back in 2012. However, Thicke told jurors that he holds no responsibility in writing the song.
Following the verdict, the family have spoken out in an interview. Their conclusion was one of immense happiness (hell, we wouldn't be with that kind of a pay off!), insisting they hold no grudge against Pharrell.  However, it was announced on Tuesday March 20th 2015 that Gaye's children have filed an injunction in court to ban the song completely, including it being copied, distributed and performed.
Gaye's ex-wife, Janie, testified that as soon as she heard the song, she completely recognized the similarities and was much thrilled to think that this would introduce the music of her late husband to a new generation of music lovers. However, that quickly turned to anger when she realised Gaye's song had not been licensed at all.
Nevertheless, the case has been won. They become a little bit richer and Pharrell becomes a little more out-of-pocket – but we're sure he can afford it!