It was yet another disappointing year for the United Kingdom at the annual Eurovision Song Contest for the 2015 edition with a 24th out of 27th place finish. Questions are now being posed as to whether the UK should finally exit the contest as year on year embarrassment is thrown upon the nation as the British Eurovision organisers pull out some unknown act to represent among an already snarling European judging audience.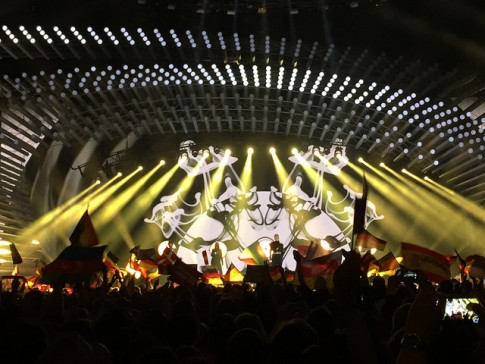 Finishing with just 5 points, the UK was way off first place winners Sweden who finished with 365 points in total. Mans Zelmerlow from Sweden took the win with his song 'Heroes', which was Sweden's 6th Eurovision scalp in its 60 year history.
Electro Velvet (whoever they are), performed the UK's entry 'I'm Still in Love With You', which turned out to be more of a migraine than a song as Britain shrugged its shoulders to the inevitable fail that occurred.
Just three countries finished below the UK and they weren't small nations at that. France, Germany and even the host country, Austria, finished lower, with the Germans scoring the dreaded "Nil points"!
Even guest nation Australia had a better time of it (a much better time, actually) – they finished 5th overall following a decent performance by Guy Sebastian.
Just so you understand a little more about the judging, the official rules of the content are made by the final outcome being decided by a 50:50 split between professional juries and tele-voting from all 40 participant countries.
This result makes it pretty clear that Europe doesn't want the UK in the contest, so maybe it's time for us as a country to flee the ship now and spare another year of embarrassment!
If, for some reason known only to you, you would like to own all the songs from this year's contest in Vienna, Iomoio have both compilation CDs available to buy in MP3 format, obviously at much cheaper prices than the more well-known music stores! CD1 can be downloaded here, and CD 2 from here.