The big issue this week comes in the 2015 General Election as voting commences this Thursday for who will stand in government in the UK for the next five years.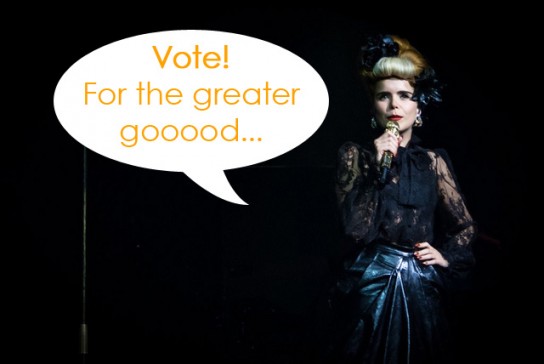 The country will likely decide whether David Cameron stays on as Prime Minister or whether Ed Miliband will get a shot at number 10.
Today, the majority of those voting will have some sort of access to social media and it is here that celebrities and musicians will have their say on who they will vote for, why they're voting that way and who they think the public should vote for.
The latest musician to come out and have their say this week is British singer Paloma Faith. She has urged people to vote, not for themselves, but for the 'greater good'.  She said:
"When you vote, don't just vote for yourself, vote for what benefits the greater good of the people. Because that's the problem, the people who vote selfishly."
Faith claims that the broader picture must be considered when taking to the polling station:
"When I vote, I will be voting to protect what I think is the best vote to protect not just me but my neighbours, my mum, the future of my family, my unborn children, the old people, my grandmother, everyone."
Musicians have always taken a keen spotlight in General Elections. Back in 2010, Gary Barlow accompanied Conservative leader David Cameron on his campaign in a quest for votes, which he subsequently got as he won five years ago.
The main celebrity talking point this week has been the emergence of Russell Brand on his decision to influence voting. Brand claimed he wouldn't be voting and has dismissed the current system. However, after interviewing Ed Miliband for his YouTube channel, he has now urged his 9 million Twitter followers to vote Labour in this general election. Whilst we'll never truly know how important that message to his 9 million followers is, it's a huge number to receive Labour backing as we head into the big day.