It's been a topsy-turvy year for Madonna, with a fair old amount of ups and downs. At 56-years-young, she continues to parade around the stage with the confidence and swagger of a 26 year old, and despite the fall of the year at the Brits being viewed live on TV by millions, she is the now new reigning queen of a single Billboard chart.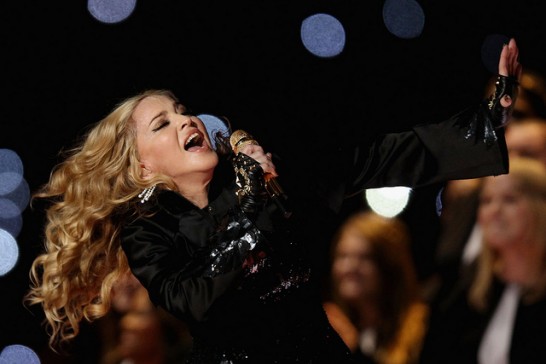 After decades in the business, she has topped the US billboard chart by putting her song 'Ghosttown' from her album 'Rebel Heart' at number 1 on the Dance Club Songs Chart, adding to her amazing total of 44 previous number ones. That comes in at exactly one hit more than country singer George Strait who has had similar success on the Country Songs chart.
This song hasn't charted on the Billboard Hot 100, but it only took a few weeks to reach the summit of the States' top dance chart. Madonna has appealed to the club-goer for many-a-year, getting dance music lovers going with almost every single release she made.
She really rules this chart and it looks likely to stay that way for some time. She has currently double the amount of number ones to second place on the Dance Club Songs Chart, with both Rihanna and Beyonce quaking in her trail on 22 number ones a piece.
Her number ones span four decades in total, starting in 1983 with 'Holiday'. From 'Like A Virgin' to 'Like a Prayer' to 'Ray of Light' to 'Hung Up', they've all hit the top spot. How many will come? We're aren't sure, but she doesn't seem to be going anywhere in a hurry! The leotard lives on!
If you too can't get enough of Madge, why not download some of her tracks from Iomoio for only 16¢ a song?