As we approach annual Glastonbury week, 175,000 ticket holders will descend on the holy grounds that have seen some of the most memorable performances in history. But, this could be the last year that these grounds see the festival as its founder, Michael Eavis, discusses relocation in what his daughter says will be "one last risk".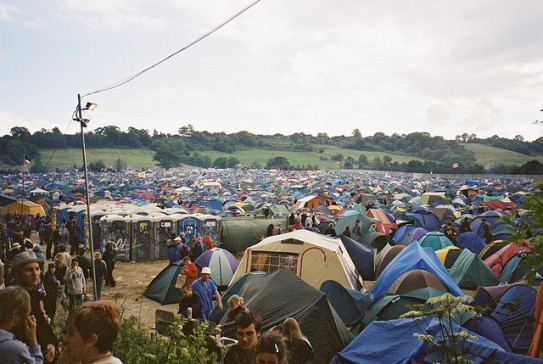 The site has always come under scrutiny for its size, which has to hold a capacity which is similar to that of the population of Oxford. Eavis is said to be discussing plans for change in the future, but has not disclosed any information regarding this as of yet. He has said:
"All good things come to an end, but one has to make changes. I would love to stay but it's getting very, very complicated now.

I'm always worried about the future, about the land not being available, because I only own the middle bit,

Where the Pyramid is and all the land around it is owned by other people, so that could be a problem long-term. I may have to find a site that's bigger and is all under the control of one person. That's the ideal situation, so that might happen in the long-term."
Eavis' concerns are raised now because he does not own the whole site and land availability may become an issue further down the line.
Glastonbury began back in 1970, with just 1,000 people coming to the event. Here is also a strange fact – every person who came got given free milk!
Florence + The Machine have been drafted in this year to headline instead of the Foo Fighters after Dave Grohl recently broke his leg falling off stage in Sweden. Other headliners include Kanye West and The Who.