It seems rappers and celebrities in general really do get themselves caught up in it. Last week, one of the dumbest, Chris Brown, was at the centre of an international barring. It wasn't until late last Friday evening that the Grammy-award winning artist was free to leave the Philippines after a heated row with a powerful religious secretary.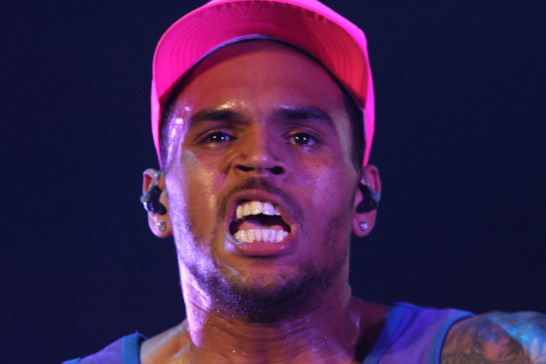 Brown had performed to a packed crowd in the capital of Manila on the Tuesday, before being barred from leaving the country after the politically-connected Christian group 'Iglesia ni Cristo' filed a fraud complain against the rapper, saying it was owed a million-dollar plus refund after he failed to show up for a concert which was sponsored by the group, last year.
From there on came strange pleas on social media from the rapper and his people, insisting he had done nothing wrong. In fairness, the Philippines had every right to hold just because of his immature posting on social media, making a mockery of the situation. It wasn't until Friday that the pleas became more serious as the upcoming stops of his world tour drew nearer – including Macau.
"Please, please, let us leave, please," Brown said in one video posted on his official Instagram account, showing him on his knees inside what appeared to be his hotel room.
Immigration spokeswoman Tan did not say what would happen with the fraud case after the rapper leaves the country.
The secretary that lodged the complaint is a minority in the Philippines – where 80 percent of its 100 million people are Catholics – but wields considerable political clout.
The Brown saga was the latest case of Western entertainers winding up Filipino groups and politicians.
Back in the day, the Beatles were stripped of police escorts at the end of their 1966 Manila tour after they chose not to attend a party invite from the then Philippine president Ferdinand Marcos' flamboyant wife Imelda Marcos.