Maybe they should just give it up all together? That's our view as we hear the latest as The Libertines get set to go on tour. Rumour has it frontman Pete Doherty will take his drugs counsellor on tour with the band when they hit the road in support of their upcoming new album.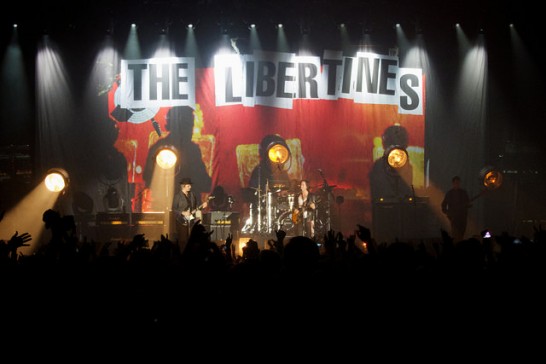 Doherty still battles with drugs and it has been long documented in the public eye. The "musician" finished his rehabilitation at the Hope Rehabilitation Centre in Thailand earlier this year, but is still under a watchful eye.
The frontman's counsellor is Dylan Kerr, who will accompany Doherty and the rest of band on tour to "Mexico and beyond" in November 2015, with a press representative for the Libertines additionally confirming the rumours to NME.
It is suggested that Englishman Kerr, aged 32, will be present within the inner circle during the whole tour and he has been for much of the band's five week stay at the residential studio.
The band released their first album in over 11 years, "Anthems For Doomed Youth" on September 4th in the UK. The album has a 12-track listing, and is the band's third thus far, following their 2004 self-titled album and 2002 debut album "Up The Bracket".
In celebration of the band's album release, they hosted a series of events that included a photo exhibition, documentary screening, album playback, pub quiz and other surprises in Camden.
The band will also be performing a "very special event" which will take place on the date of their album release. Rumours are about about what this could be, but the band are staying tight-lipped.