Would you want Alice Cooper talking your children to sleep? Well, if you do the chance could be available pretty soon. Famous for his classic rock anthems with a gothic twist, he will bring his truly unique voice to a children's tale by narrating "Peter and Wolf in Hollywood".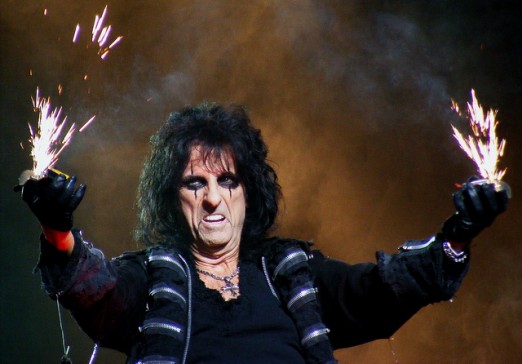 The audio version is a modern version of Prokofiev's classic and will be released on Deutsche Grammphon on 13 November along side a specially built iPad app which will be aimed at children, aimed 5 – 8 specifically.
The story will tell the familiar tale of the resourceful Russian boy, but with a crazy prequel set in modern day LA. Cooper will voice all of the characters including a chirpy bird that for some reason has an English accent, and a scary wolf.
Cooper is said to be happy with the story's modern-day twist:
"I love the fact that it's moved on, and that Peter has come to Los Angeles to meet his grandfather, who turns out to be an old hippie! That gives the story a fresh dynamic. And I like that he's not in the least bit terrified by the wolf, when everybody else is freaking out."
The former rock legend says that narrating the tale took him back to his childhood. "I first heard this back in Detroit, when I was six or seven years old. My mum put the record on and I was instantly transported to another world," he recalls. "And it has been huge fun for me to do something new after nearly 50 years in the business."
It's a far cry from singing the songs we all know like "No More Mr Nice Guy" and "He's Back", but we admire what looks like it seems to be a certain versatility to the 67 year old's talents!