It's official – we have been sprung into Adele mania. By "we", we mean the whole world is either overplaying or emotionally blubbering over her new single "Hello" which first played on Nick Grimshaw's Radio 1 Breakfast Show last Friday.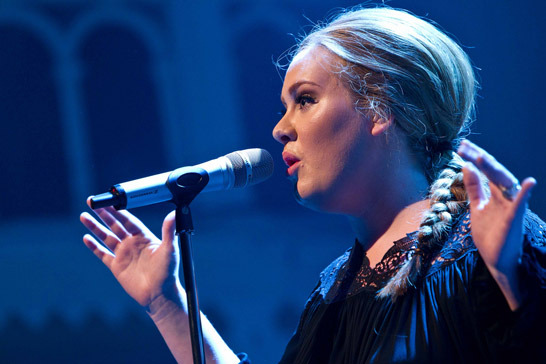 Her single was put on the web that morning and racked up a mighty 27.7 million listens within 24 hours making it a record breaker already. The impressive count means that the English sweetheart has broken Taylor Swift's record for her 2015 single 'Bad Blood', which totalled a big 20.1 million views in its first day on YouTube.
An impressive ballad, it now amounts to close to 100 million views on YouTube, looking ever likely that it will beat record holders Psy and Miley Cyrus who reached that number in seven days the quickest.
"Hello" is the first single from Adele's upcoming album "25" which is set to be released later this year. The London-born singer will be showcasing a range of songs from the long awaited album on the Graham Norton Show in November, and has said this about it:
"I can't wait for the show. The BBC have been wonderful to me over the years and Graham and I get on well so it's going to be a laugh."
Norton added: "This is the music event of the year and I'm thrilled to be part of bringing it to BBC1. This opportunity to spend an hour with Adele, her music and her stories is a truly rare treat. If I wasn't hosting this special I'd be sat at home watching it!"
The performance will be the first for Adele since she sung her Oscar-winning James Bond single 'Skyfall' at the Academy Awards back in 2013.
We're sure that come Friday her single "Hello" will be named one of the fastest selling singles of the year, and maybe even all time.