She's the Perry on the cake in 2015. One of men's favourite women and international pop star, Katy Perry, has been announced as the top earner by American business magazine, Forbes, for the year. According to the magazine, the Californian girl made a staggering £87m between June 2014 and June 2015, largely down to her world tour.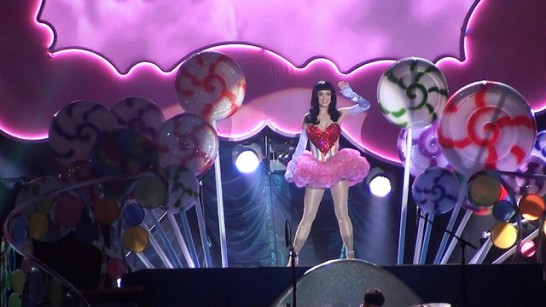 Her "Prismatic" tour made her approximately £1.2m per city, spanning across 126 dates. She also made a stack load of cash through sponsorship, including deals with make-up brand Covergirl, fashion accessory brand Claire's and with the company responsible for releasing her fragrances, Coty.
In second place on the list came Taylor Swift who had another busy year, thanks to her "1989" world tour. The country-gone-pop-singer made a whopping £51.9m, according to calculations made by Forbes. Surprisingly, for some, Stevie Nicks and Christine McVie of Fleetwood Mac made it into the list's top three. The band played an 86-date tour called "It's On with the Show", making an impressive £38.6m.
Lady Gaga came in fourth on the list, regardless of what feels like some inactivity for the pop star in 2015. She made her money from both live dates and big deals with Mac cosmetics and Versace, raking in a total of £38.3m. In last place comes last year's top earner, Beyoncé. Not as busy as usual, the wife of rapper Jay-Z still made a whopping £35.4m.
Top-earning women in music in 2015
Katy Perry: £87m
Taylor Swift: £51.9m
Fleetwood Mac: £38.6m
Lady Gaga: £38.3m
Beyonce: £35.4m
Who is your top tip to be the highest earner in 2016? We have a feeling Adele may make an appearance…