Surely if Kanye West had any balls, he would have called his new born son John (please excuse the tinned tuna pun). However, he has gone one step further into stupidity and name his son Saint. Yes, we s*** you not, he has actually called his son Saint West.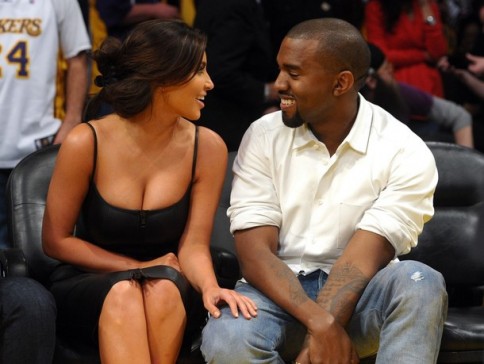 North West's little brother has sparked sighs and laughs across the world, being born on the 5th December 2015. Here's the message the family had for fans over the weekend:
"To our fans. Saint West. 12.05.15. 8 pounds, 1 ounce."
Luckily, the new addition to the family has been given NO middle name, despite many sources previously suggesting that Kim and Kanye would use Robert. Thankfully, Kim Kardashian, 35, announced that they would not be sticking with the "direction" theme. She actually said in an interview with NPR's "Wait Wait… Don't Tell Me!" in June the following: "I think it's so stupid, I don't like South West . North will always be better". Sure, Kim, whatever you say…
It was first rumoured that Kim K would name the baby Easton West, but Kanye wasn't so keen on that, clearly too normal a name right there.
Kim K's pregnancy has been that of an event. In what has to be one of the most ridiculous pregnancy craving stories ever, the reality/home-made-video star actually admitted to Vogue that she flew all of the way to Paris in just one day to have her favourite piece of cheesecake. However, when she arrived she found that Hotel Costes had run out! Luckily, the staff managed to rustle up a slice of the dessert just for her.
Here's to a long and happy life for both North and Saint West!