One of the most influential singers of all time, David Bowie, sadly passed away on 11th January 2016 after an 18-month battle with cancer. At 69 years old Bowie had a career that spanned half a century, with some phenomenal feats in music.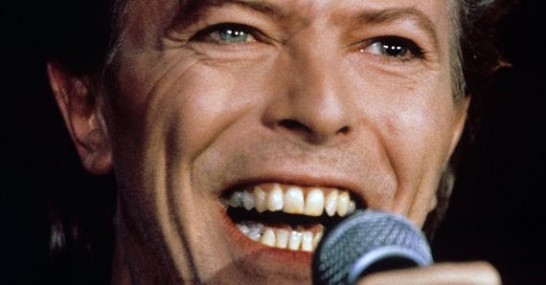 Over 140 million albums have been sold (and counting) since his first release all those decades ago, along with 111 singles released, 51 music videos produced and a mere 25 studio albums created, showing why he is held in such high status among people around the world. His last album, "Blackstar", was released just two days before his death.
Thousands of fans gathered in the town in which he was born, Brixton, South London, to pay tribute to the singer, placing flowers and candles and recreating sing-alongs of his hits in a street party style, much like that of Michael Jackson and other legendary singer deaths in recent times.
It is said that Bowie helped carve the way for pop music as we know it today. He constantly reinvented his sound over the years, along with his persona, to match that specific moment and sound in time.
He was more than just a singer, too. A trained mime and established actor, embracing theatre and importing various culture including Japanese and Buddha in to his working projects.
One of his most iconic roles in entertainment came when he starred in the feature film "Labyrinth", showcasing a wonderful talent for versatility in a range of genres throughout the production.
The funeral for David Bowie will take place in his adopted home of New York City, with a memorial concert planned at Carnegie Hall, which is set to feature some big names from the entertainment industry from the past 50 years.