Break-ups are never easy, are they?
This could easily be said for Rita Ora and Jay Z's record label Roc Nation, who this week have filed a substantial $2.4 million lawsuit against the British singer.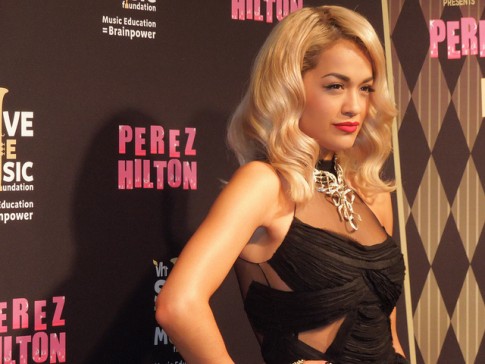 So why is this happening?
Basically, Rita Ora had broken her contract by failing to deliver albums which were promised by her and her management to Jay Z's label. This all comes in the wake of Ora recently suing Roc Nation, claiming she was pushed aside by label executives, stating that the agreement she signed at the age of 18 in 2008 in LA violated Californian law. Damn it's messy.
You can see why they may be pissed though – she actually only released one album on the label, her self-titled debut back in 2012 and the label claim they have spent $2.4 million on her and has "tirelessly promoted [her] career, investing millions of dollars in marketing, recording and other costs, which was instrumental in guiding Ms Ora to her current level of success and fame".
However, the New York Post quoted Ora's lawyer, Howard King, saying: "Jay Z has personally and graciously promised Rita complete freedom from Roc Nation, the details of which are now being finalised.
"We believe that Roc Nation's distributor, Sony Music, has required Roc Nation to file this action to preserve whatever rights Sony might have pending resolution."
The overall journey of separation seems to always run anything but smooth, and this journey is no different.
However, it seems it's not fazing young Rita. She recently appeared topless in a magazine shoot for Lui, making everyone stand to attention. Even if it seems she can't make an album, she's pretty good at making a cover.