The biggest, the loudest and the nation's sweetheart – Adele was the big winner at last week's Brit awards, picking up a whopping 4 awards in total on the night.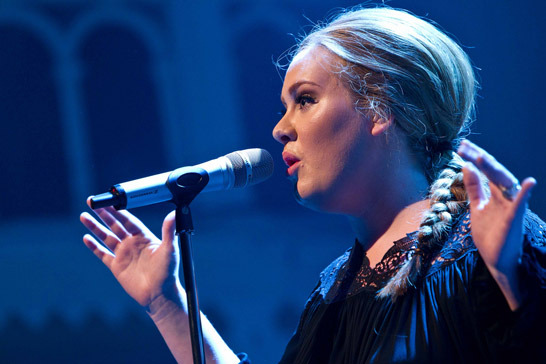 Brash as ever, she reiterated why we all adore her so much, with her common chat, including a few swear words here and there, apologised for on behalf of Adele by presenters Ant and Dec.
Her first was British Female Solo Artist, followed up by Best British Single for the mammoth come back song, "Hello".
"I nearly fell over!" Adele shouted as she took to the stage to pick up the latter trophy.
"I was not expecting this one at all, thank you very much. It's getting out of hand already. Absolutely blown my mind, thank you darlings."
She was back on stage within the hour, this time to collect the Global Success gong, featuring a video montage of her career to date. The video started with an introduction from the first British astronaut to walk in space, Tim Peake – something that Adele couldn't hold back her emotions on!
"I don't know whether I'm crying over that video or the fact Tim Peake presented it. My son loves you!" she said.
"You'll all be f**king bored of me… I was lost for a while and for you all to be so kind to me…"
A hugely successful night for the singer it seems. Here are the other winners in full:
British Male Solo Artist: James Bay
British Female Solo Artist: Adele
International Group: Tame Impala
British Single: Hello by Adele
British Group: Coldplay
International Male Solo Artist: Justin Bieber
British Breakthrough Act: Catfish & the Bottlemen
Global Success: Adele
International Female Solo Artist: Bjork
British Artist Video of the Year: Drag Me Down by One Direction
British Album of the Year: 25 by Adele
Critics Choice: Jack Garratt
Best Producer: Charlie Andrew
If you were looking to download some of Adele's music, we have reviewed some websites that allow you to buy cheap MP3s from just a few pennies per track.