She already has a troubled history with touring and it seems to be no easier this time around for Adele. After selling out her tour in a matter of minutes, she has refused to scrap a series of concerts despite illness because she aims to "do every single" one of her shows after various cancellations in the past.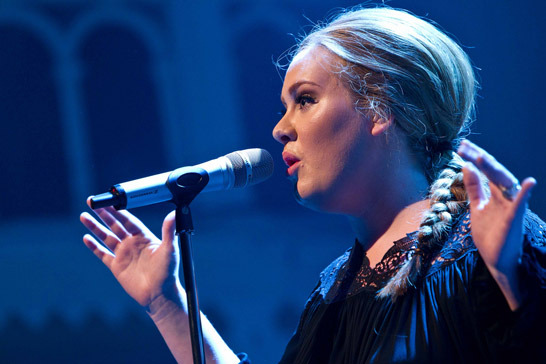 Adele made the announcement to her fans during the Birmingham leg of her UK tour on Saturday April 2nd, stating that she was frightened she would have to cancel as she was battling through inflammation on her chest during her Friday night concert on April 1st. However, the record breaking singer and nation's favourite was determined to continue after being offered to cancel the Friday night show.
"I had some steroids, right, to take the inflammation down and I was so frightened I wasn't going to be able to do tonight's show and I did. I woke up and I felt fine. I'm so relieved" she told the crowd, according to fan footage posted on Twitter.
Carrying an entourage around with her on tour, she was said to be under pressure, but fans had already been arriving at the arena so she pushed through the show.
Before her Adele Live tour was announced a while back, she told the people she was unsure about embarking on a trek across all corners of the globe. She had previously scrapped shows in 2008 to spend more time with her boyfriend and in 2011 due to chest infection. Sounding like a bit of a notorious sick-note, could she have turned a corner?