She's always stated she wasn't as money obsessed as the rest, and she may well not be, but someone behind the scenes is cracking excellent deals for Adele. Reports are saying she is set to sign a whopping music deal with Sony Music that is worth £90 million, making her one of the highest paid musicians on the planet!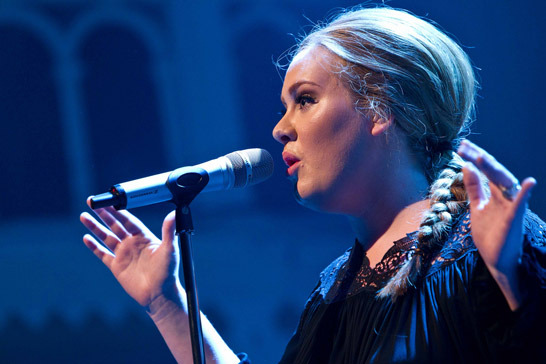 Currently, the singer is signed with XL recordings, but the move to Sony Music will see her increase her worth dramatically, topping lucrative contracts of the past which include Robbie Williams who was paid a huge £80 million to move to EMI in 2002. This is the largest ever female deal, beating that of the late Whitney Houston who was given an enormous £70 million by Arista back in 2001.
A source close to Sony Music said: "We have secured the biggest music star in a generation. This is massive. Adele's deal with her original label XL expired and we'd an existing relationship with her in America… The deal is being worked on by our Columbia label in the US, but is worth £90million and gives Sony the rights to release her future music exclusively around the world."
Adele can thank her manager Jonathan Dickens for the deal, who it seems has been working hard to secure the mega deal. A close source to Adele said: "Jonathan's been putting it together for a couple of years. He was very aware of her worth in the market and stood firm to push for the £90 million."
Life can't seem to get much better for Adele right now. The 28-year-old singer scooped five awards at the Billboard Music Awards last week, including Top Artist and Top Selling Song with "Hello".