It's been talked about for some time, but we were never really sure if it'd happen.
Well, it is – the Spice Girls are coming back for an anniversary gig after celebrating the 20th anniversary of their first single "Wannabe" earlier this summer. Whilst the gig will have to wait until next summer, fans from all over the world will be fighting for tickets for the gig which will take place in London's Hyde Park in 2017.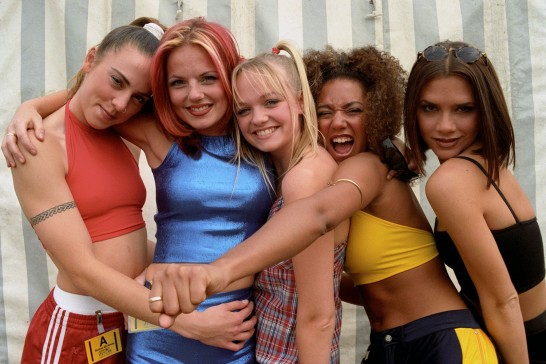 Scary Spice, Ginger Spice and Baby Spice will team up, without band mates Victoria Beckham (Posh Spice) and Mel C (Sporty Spice), who refused to be part of the get together. Still, the fact that all five won't be reunited hasn't stopped promoters and big sponsors chucking some extravagant figures at the three remaining members.
Reports claim that the three girls will pick up £10million each for a two-hour long performance. That's a huge £74,000 a minute per-person. Erm, what the actual F?
The New York Daily News say, "GEM may not have Posh and Sporty, but the commercial opportunities for the girls is still huge."
"Banks and credit card companies will splash a million-a-go to be a lesser sponsor but still have VIP hospitality areas," New York Daily News says. "The rest of the business takes care of itself easily if the girls get the show and promotion right."
This isn't the first reunion the girls have had. All of them performed in 2007 after splitting up shortly after Geri Halliwell's departure in 1998, not to mention their famous appearance at the opening ceremony for the London 2012 Olympics.
It is expected that the cash will continue to flow for the girls. The reformation will rake in even more cash through fan meet-and-greets, TV specials and CD sales for the gig. Well, they must be down to their last few millions by now, the poor things!